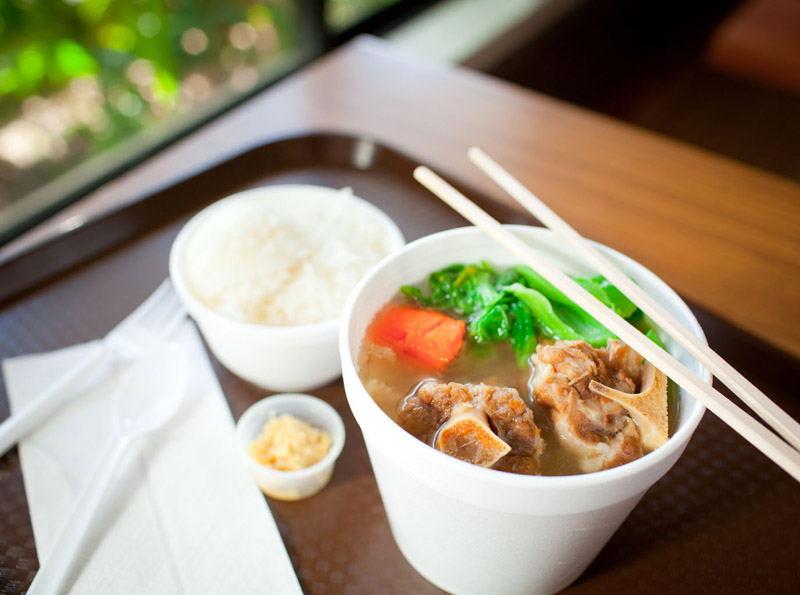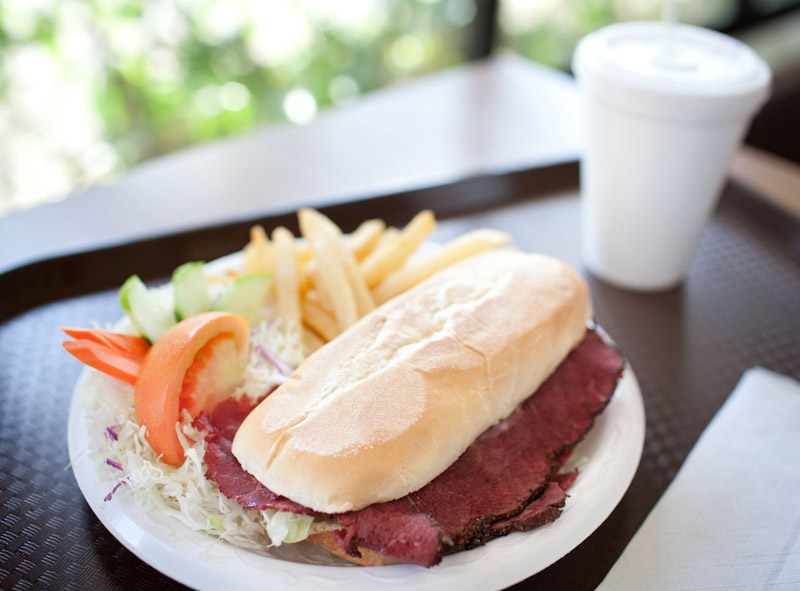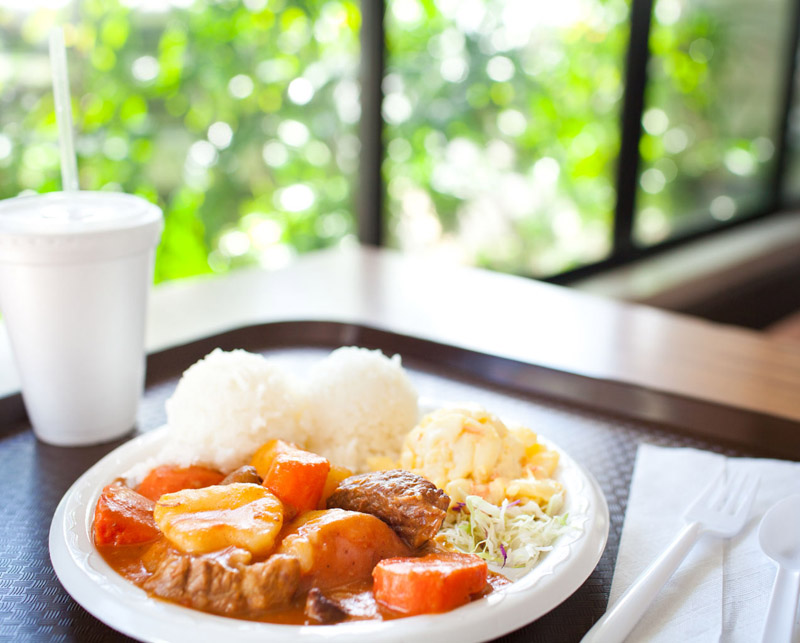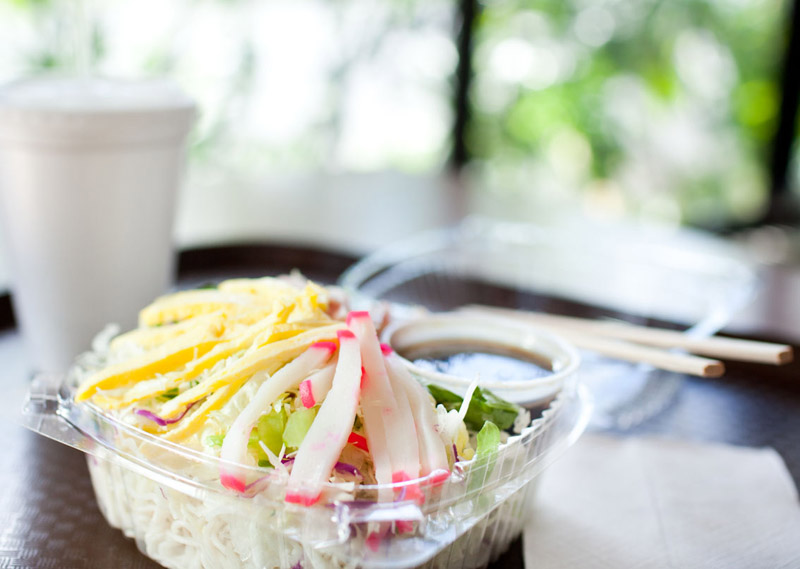 Cafe 100
Home of the Loco Moco
®
Cafe 100's specialty is Hilo's famous Loco Moco™ and we offer more than 30 varieties! Locals come for the tasty and comforting home-style food and the memories. Visitors come for the authentic, old Hilo experience. At Cafe 100 we believe in generous portions and economical choices - plates are around $8, burgers start at $3.79 and the original Loco Moco™ is just $3.95. View Our Menu»
April is here with our newest combo! The Hilo Hula Bowl: Kalua Pork, Smoked Meat, Lomi Lomi Salmon, Pickled Onions, Rice, Kulolo and a Medium Fountain Drink!
We are bringing back an old combo favorite! Fried Chicken, Homestyle Chili, white or brown Rice, Potato-Mac Salad and our exclusive One-Ton Chip Chocolate Chip Cookie!
This month, Cafe 100 is donating a percentage of our Super Bowl Combo sales to our community Organized Sports for Youth non-profits. Thank you so much for your support!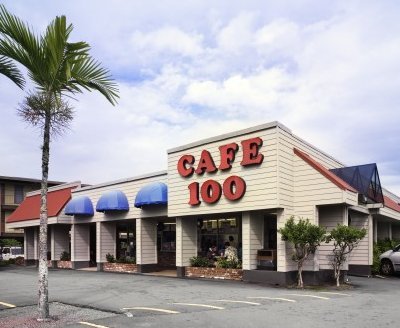 A History of Fast, Good Food
Welcome to Hilo's own Cafe 100, where we have a long history of serving up the Loco Moco™ and fast, good food – local, plate-lunch style – and where the memories go back to 1946 on the Big Island. About Cafe 100»